12 September 2005
Gator Hater Week 2005

Traditionally in Knoxville — and at TruePravda, the week of the Florida v. Tennessee football game is known as "Gator Hater Week." After all, the thought of such a team as the Gators hardly inspires emotions resembling love.
I do wonder, though, if the historically hatred-charged rivalry of recent years is beginning to soften a bit. The Vols have seen victories for the last three years. Florida no longer is the stomping ground of Steve Spurrier, the (d)evil genius who made Vol fans jump with glee with each toss of his visor. Even the play-faxing scandalous Ron Zook has departed for drier lands than the Swamp. Could the Gators be anything more than a pack of Urban Meyer weiners?
Perhaps we Vols should be more careful in dispensing our hatred this year, keeping some in reserve for other teams who might not be getting their fair share. I think of Alabama, once the monarch of Tennessee hatred, whom I have heard now hates Tennessee more than arch-rival Auburn. Surely the Vols should save up some hatred for the Tide.
The coaches and the AP, however, warn us in their polls that Florida still bears hateworthiness. If Chris Leak, the quarterback who once spurned the Vols in favor of swampier digs, puts us in danger of an early-season blemish on our record, there will be plenty to hate. Therefore, I'm still hating the Gators this week, while transferring 30% of my hatred this year to Alabama — for reciprocity's sake, of course.
UPDATE: It seems that the mighty JOLLYBLOGGER, a.k.a. David Wayne, has caught wind of Gator Hater Week. David is one of my favorite bloggers, but he has a fatal flaw in that he's a Florida graduate. Not only that, he admits it (although his spelling would be a dead giveaway!). Fun times are afoot in classic rivalries — join in on the fun!
Posted by Jared Bridges |
Permalink
|
Comments (6)
11 September 2005
Post 9/11 and Post New Orleans
Has it really been four years? In one sense, it seems like only yesterday that I was skipping seminary chapel one Tuesday morning to finish Hebrew homework when Colby came in and told me to turn on the television. In another sense, it seems like a lifetime ago that Osama bin-Laden's gang of murderers flew planes into the WTC, the Pentagon, and a field in Pennsylvania, taking with them the lives of too many of my fellow countrymen.
Now, four years later, here we stand in the aftermath of yet another massive loss of life, property and identity. It's not difficult to find certain similarities in some of the responses to both 9/11 and hurricane Katrina:
After both events, some said that the U.S. had it coming.
After both events, some felt the need to sanction commissions to investigate "what went wrong."
After both events, some claimed to know exactly why God allowed such evil and destruction occur.
After both events, many Americans went out of their way to offer aid
After both events, many fools found outlets for their voices.
The devastation caused by both events, require massive rebuilding. Of the 9/11 attack, only the Pentagon has been rebuilt four years later. Let's pray that we can do better for the Gulf Coast.
May we never forget neither 9/11 nor Katrina, and may Christ be our strength in weakness.
Posted by Jared Bridges |
Permalink
|
Comments Off

on Post 9/11 and Post New Orleans
6 September 2005
Travelogue: Knoxville, TN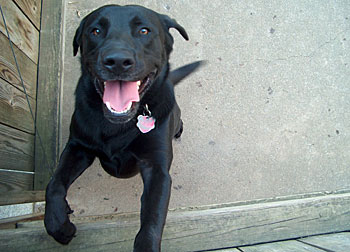 Over Labor Day weekend, my wife, the tyke, and I made the relatively short trip from Louisville, KY to Knoxville, TN for a relatively short visit with relatives of all flavors. Here are my notes from the trip:
The traffic seemed eerily light for a major holiday travel weekend. Undoubtedly the $3+ gas prices (and threatened shortages) played a role.
For as long as I can remember, there has been road construction on the section of Interstate 40 from downtown through west Knoxville. They've either been adding lanes, repaving, or blowing up bridges incessantly for the last 20 years. There are undoubtedly "permanent road construction worker" jobs for that section of highway. There's a chance that all the orange barrels are simply a show of support for the Vols, but I doubt it.

Being in Knoxville on a weekend when Tennessee is playing football at home and not going to the game is more than a little disconcerting. Compare it with going to Paris and not ascending the Eiffel Tower — a feat I've managed to accomplish without regret. There's just something that makes you feel out of place watching a home game on TV in Knoxville. There are times, however, when one must make do, and Saturday thus did make. . .
On the way to my cousin's house, we passed by Mr. George's Barber Shop, where I got my hair cut in college. It was nowhere near campus, but the haircuts were cheap and lacked the effete stigma of getting your hair cut in a "salon." Why get your hair cut by someone wearing a black turtleneck for $30 when you can get it cut by an old guy in a smock who'll talk football with you for $7? Perhaps I'll post more on my history with barber shops later. . .
With the extra holiday added to the weekend, we had the chance to visit my brother's house in nearby Alcoa — a city named for the ALuminum Company Of America, which built the town in 1910 to house its workers (imagine Louisville being called Ups, after its chief employer!). With my brother and his wife lives Boo the dog, pictured above. Some blogs post photos of their brothers, others post photos of their dogs. Only TruePravda posts photos of a brother's dog.
On our way back, before we fully exited the South, my wife graciously relented to stopping at Krystal to eat. Krystal is one of those fast food places that elicits either love or hate as a response when mentioned to people — there are no in–betweens. For those of you who have no idea what Krystal is, you've just betrayed yourselves as Yankees (think White Castle of the South). Completely contrary to the health-food craze of our times, there's something about those slippery little miniature hamburgers that I just can't pass up.
That's all for this edition of "Travelogue." Join us again next time with more adventures from the road.
Posted by Jared Bridges |
Permalink
|
Comments (3)
3 September 2005
Typical Tennessee
Vols 17, Blazers 10
In recent years, the Volunteers have instituted a policy of winning ugly. Today was no exception. I'm not sure where the line is between looking like a number three team and winning like one, but today it was located on or near Neyland Stadium. It was an ugly game and an ugly win, but we did what we needed to do.
Rick Clausen's experienced cool makes things happen. I hope Coach Fulmer takes notice. The receiving corps had flashes of brilliance interspersed with repetitive blundering. At the end of the day, however a V was on the board in Knoxville. Here's to a hopeful 12 more this season…
In case you're relatively new to this blog, you'll see my post-game roundup every weekend. I don't have anywhere near the crack-analysis that my favorite UT Vols Blog (which, by the way, is now sadly and mysteriously AWOL…) offers, but any Big Orange pontifications may be found here each week.
Posted by Jared Bridges |
Permalink
|
Comments (1)
---