Nobody won the game.
It was long enough ago to still be in the era of the NCAA football tie – when the outcome of a game could still be something other than a win or a loss. The year was 1993, and the place was Birmingham, Alabama's Legion Field. It was the third Saturday in October, which could mean nothing else than a matchup between the Tennessee Volunteers and the Alabama Crimson Tide. But the 17-17 final score isn't the story here.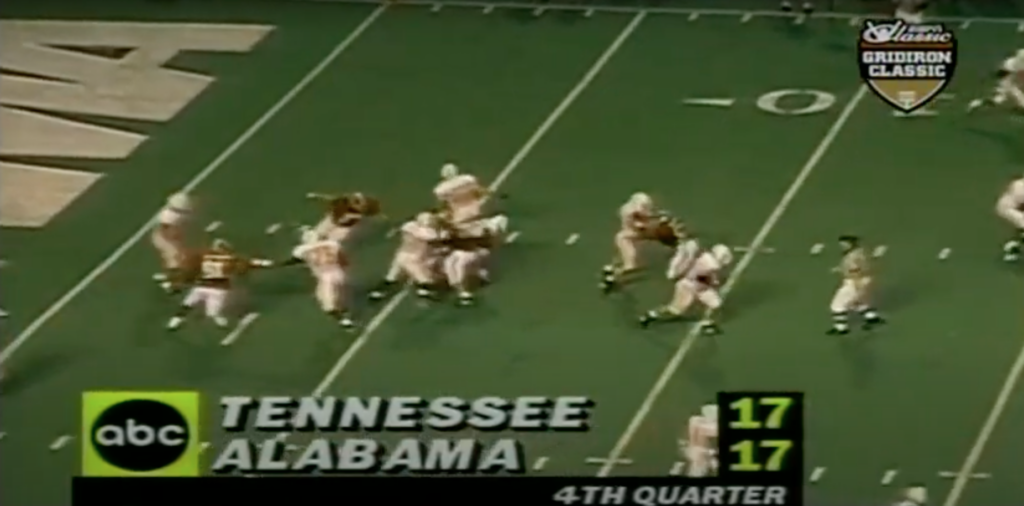 It was my freshman year at Tennessee, and I had never been to an in-person Tennessee/Alabama game. I don't remember who exactly planned the trip, but someone worked it out so that Chris Toomey and Matt Morley met Colby Willen and me in Knoxville, and we all road-tripped to Birmingham for the game. I had secured room and board for the group, courtesy of my grandparents who lived in Birmingham, so the only cost was the price of sleeping on a sidewalk all night in line for tickets, plus gas money ($1.11/gallon avg. in 1993!).
The four of us had spent our high school years together at Indian Springs Baptist Church, and we knew each other well. Colby and Matt were a couple years' older, and Chris and I had been in the same class in school since first grade. Since ABC Sports was broadcasting the game, and our seats were on the front row of the end zone, we made a sign that said Awrange Beats Crimson in a bid to get on TV. My grandmother cooked us "pluffs" for breakfast the morning before the game and had cinnamon rolls waiting for us afterward. If I had to make that trip over again, I wouldn't change a thing.
Almost 30 years later, both of my grandparents are now with the Lord. And a week ago, Chris Toomey joined them when he died in his St. Louis home from cardiovascular failure. Admittedly, this last point is a bit jarring to introduce into this story. But how could it be anything but jarring?
In the past week, I've read countless recollections and memories of Chris from both people I know and people I don't. But all of them unfailingly paint a picture of the man I had known for all those years. Due to geography and our stations in life, we hadn't talked in quite a few years, but I have no doubt that when we did next we'd be able to pick up right where we left off – the test of an enduring friend.
Much has been said, and as I watched the stream of his memorial service, it was clear that not much had changed.  He was a dear friend to everyone.  He sang in my wedding, but in whose wedding didn't Chris sing?  In addition to people, he loved fun. Pranks, gags, and general goofiness were endless. I can't add much more, except to reiterate the impact Chris had on those around him.  He was far from perfect, but I know few who better exemplified Christ.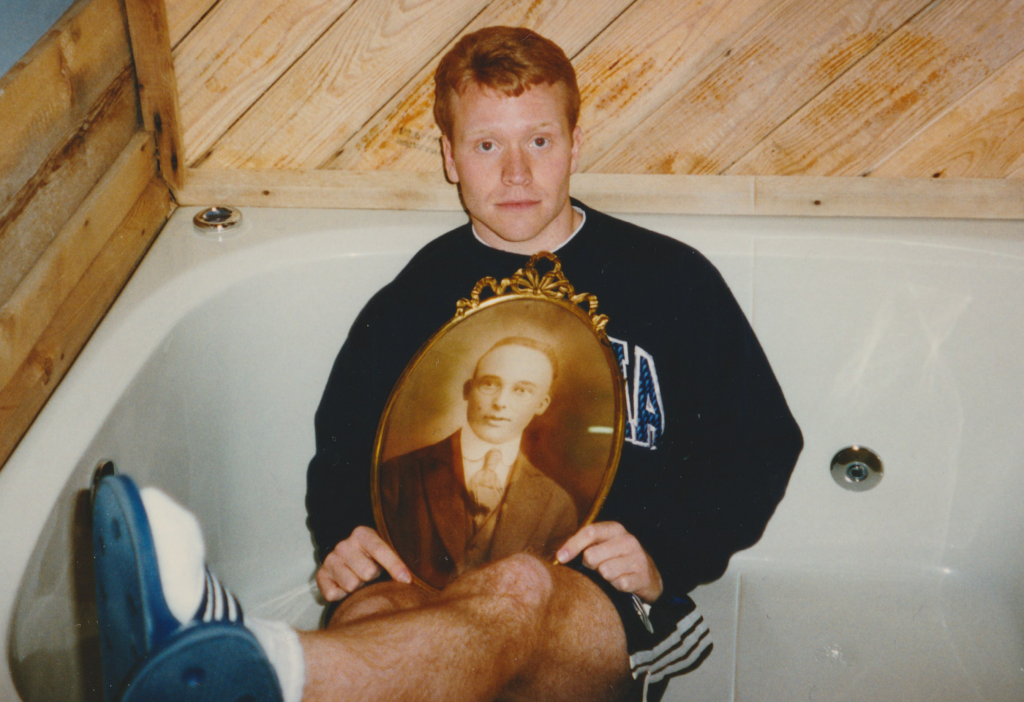 His most lasting impact upon me is undoubtedly in his ability to welcome everyone. If my memory serves correct, I met him midway through first grade, when he moved to the area. It was mid-year, and he was a kid even newer in a class where I was a new kid. The new kid made me feel welcome.
The author of the book of Hebrews said, "Do not neglect to show hospitality to strangers, for thereby some have entertained angels unawares." (Hebrews 13:2, ESV)  There's no telling how many angels were entertained by Chris, because he showed hospitality to so many people.  Accomplished as was in nearly every field, he always found a way to make the outsider feel welcome.  As bad as I am today at that virtue, I learned what I have of it from Chris Toomey, in whom the Spirit moved to see even the so-called nobodies as worthy people who were made in the image of God.  I'm forever thankful to Chris for living that virtue so many times right in front of me.
Back to that football game that nobody won.  One thing that did happen was my first appearance on national television.  Tennessee was driving toward our end zone.  We had the ball, and then we failed on 3rd down.  The cameras turned to the Tennessee student section, and if you didn't blink (I can't even find it on this replay), you'd see four young men on the front row of the end zone with the very top of a sign that they had draped over the edge.  Three of those young men were looking dejected, frustrated, and angry.  After all, their team had just failed on downs.  But one of them – the red-headed one – saw the camera and was cheering on the Volunteers like we had just scored a touchdown. I hazed Chris about this every time I saw him thereafter.
Nobody won that game. But Chris Toomey had already won our hearts long before. May he rest in the peace of his savior.