I'll undoubtedly be lynched by the family if I don't post some more photos of our newborn son, so I will oblige. I'm not showing off here—really. I'm doing this because the family wants to see the photos. I'm not showing off. I'm not…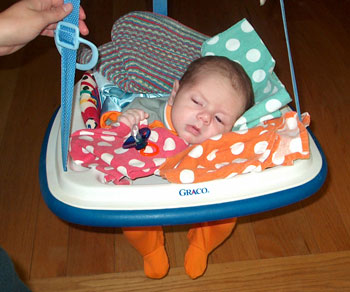 Hanging Out.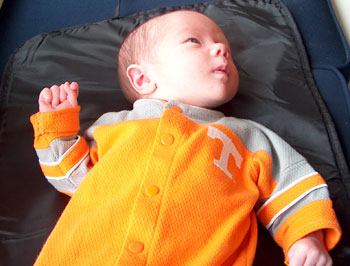 The Game Face.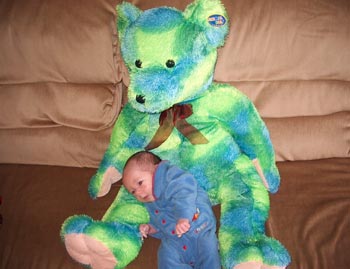 The world's ugliest bear.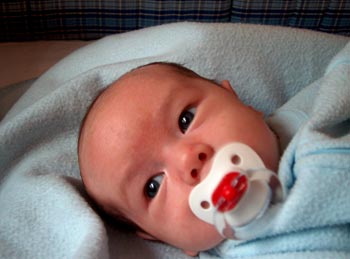 View from the crib.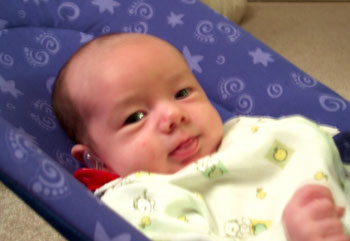 Laid back and smiling.
***