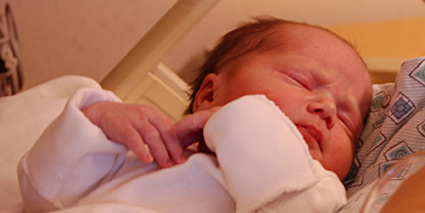 Introducing Audrey J. Bridges, weighing in at 6 lbs., 12 oz, 19″ long. Like her brother, she came by way of Caesar. Both mother and child are doing well.
It is a happy Thanksgiving, if even a day late. Praise him from whom all blessings flow!
And yes, the comments are open!