Seen in my neighborhood: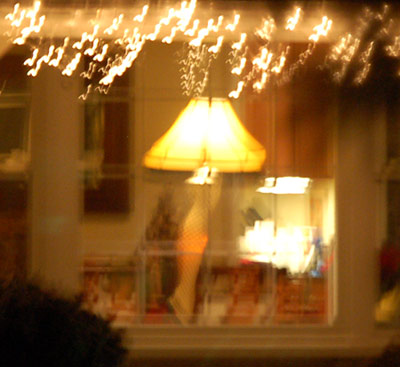 Excuse the blur — the line between discretion and good photography when you're standing behind a tree snapping shots of your neighbor's house at night is thin. I'm not cut out to be among the paparazzi.
In case you've lived under a rock for the past 25 Christmases, the lamp is indeed a "major award" from the classic 1983 film A Christmas Story. You can get your own here.